Moments with Maker Devotional Week #3
Tears in a Bottle
You keep track of all my sorrows. You have collected all my tears in Your bottle. You have recorded each one in your book. – Psalm 56:8
Have you ever wondered, "Do my tears matter?"
When I first read this verse, I instantly felt humbled by how much our Father loves each of us so deeply.
You matter.
Your tears matter.
He cares for you so deeply that he keeps every single tear in a bottle.
Each of us have gone through OR is going through desperate situations. In agony King David, the beloved Psalmist said, "I am worn out from sobbing. All night I flood my bed with weeping, drenching it with my tears" (Psalm 6:6). No matter what you're going through in this very moment God sees you, your pain and your tears.
He hears your cries.
He hears your pleas.
The Lord wants to comfort you.
"The Lord is close to the broken hearted and saves those who are crushed in spirit" (Psalm 34:18).

"He heals the broken hearted and bandages their wounds" (Psalm 147:3).
Don't stuff your pain or try to ignore it- be honest and vulnerable with the Maker of your soul. He already knows what you're thinking, so be honest and talk with Him, like you would with a trusted friend.
"The steadfast love of the Lord never ceases; His mercies never come to an end; they are new every morning; great is your faithfulness" (Lam. 3:22-23 ESV).

"From the depths of despair, O Lord, I call for your help. Hear my cry, O Lord. Pay attention to my prayer" (Psalm 130:1-2).
God will never turn His back on anyone! He is faithful and compassionate to hear your cries and comfort you. He may not change the current circumstance, but God can heal your wounded heart.
Be brave and trust the Lord with your whole heart. He is waiting for you.
Do you hear Him calling your name?
He loves you with unending love. Pour your heart out to Him and say,
"But in my distress I cried out to the LORD; yes, I prayed to my God for help. He heard me from his sanctuary; my cry to him reached his ears." (Psalm 18:6).
____________________
If you missed any of the previous weeks of Moments with Maker Devotionals, you can find them here:
**Moments with Maker will be a weekly devotional blog series from my Moments with Maker Devotional book I am preparing to publish – 365 Daily Devotionals. I will be sharing 52 devotionals with you through out the year to encourage, build up, edify and draw you closer to the Maker of your soul.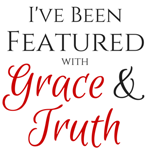 I feel very honored this post is featured on KayleneYoder.com. Thank you Kaylene!
(Visited 680 times, 1 visits today)